Spring Birding in Beautiful Upstate South Carolina
South Carolina Parks, Recreation, and Tourism is proud to present the second annual Blue Wall Birding Festival, held in Upstate South Carolina from May 12 to May 15, 2016. Our home base for the event will again be Table Rock State Park. From there, we will branch out and bird some of the best hotspots for spring migration in northwestern SC. At this time of year, we should find a great variety of migrating birds as well as a nice selection of the area's breeding birds, such as Swainson's Warbler, and perhaps a few lingering winter residents. All trips will be led by knowledgeable local birders.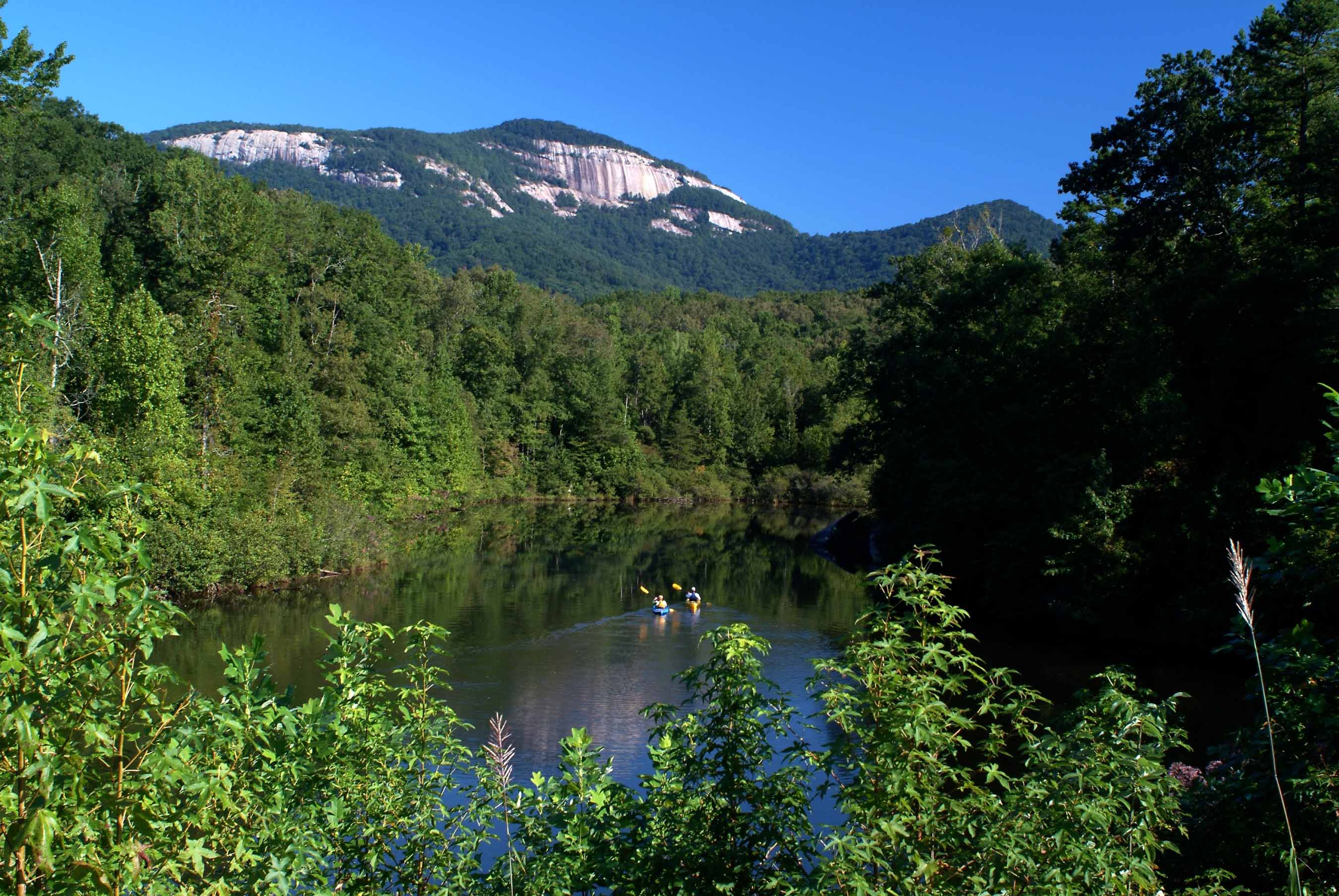 Table Rock State Park
Throughout the weekend we hope to showcase the great birding and parks that Upstate South Carolina has to offer, as well as some of the conservation work that is under way in the area. The area has a great variety of habitat, from the open country landscape of the Townville area, to the striking mountains of Table Rock and Caesar's Head State Parks, to the pristine and beautiful Lake Jocassee.
Participation will be limited to 50 attendees in order to keep the field trip group sizes small, so sign up quickly.
---
Schedule
THURSDAY, MAY 12
Thursday night we will gather together to introduce some of our trip leaders, discuss the logistics for the weekend, and enjoy chatting about birds. We'll talk about the Bio Blitz being jointly sponsored by the National Park Service and National Geographic, in honor of the 100-year anniversary of the NPS. For those interested, we'll host a viewing of The Messenger, a film describing threats to songbirds and what we can do to help. Light snacks and drinks will be provided.
FRIDAY, MAY 13
SATURDAY, MAY 14
SUNDAY, MAY 15
---
Accommodations
Participants are encouraged to stay at the cabins at Table Rock State Park, which will be held for attendees of this festival until March 31, 2016. Table Rock also has several campsites available. In addition, the following state parks in the area have cabins or campsites available, as specified:
There are also several hotels available in Clemson, Seneca, and Easley.
---
Cost
The cost for the event is $100 per person, and includes guides for all trips, admission to Thursday night's presentation and to any state parks included as part of a field trip itinerary, and snacks and drinks at the Thursday and Saturday evening events. For those interested, it also includes admission to Table Rock State Park after hours for Friday night's owling excursion, and a guided tour of Lake Conestee Nature Park on Sunday morning (Trip 7).
For those interested in Trip 8, to Devil's Fork State Park and Lake Jocassee, there is an additional cost of $40 per person to cover the boat tour portion, allowing close looks at Loons and Grebes, a chance at seeing the Peregrine Falcons nesting along the cliffs, and a very enjoyable and relaxing ride on a beautiful lake in the mountains.
Not included in the registration fees are accommodations, meals, and transportation, with the exception of Trip 4, covering Table Rock and the Mountain Bridge Wilderness, which will use the State Parks van for transportation.
---
Registration
Registration is open until April 1, 2016. Details for how to sign up can be found on our Registration Page.
---
Partners
The inaugural Blue Wall Birding Festival is being brought to you by the following organizations:

South Carolina State Parks

The Greenville County Bird Club

The Keowee-Clemson Bird Club

Jocassee Lake Tours


---